Primary Care is available!
Inpatient Substance Use and Outpatient Behavioral and Mental Health Services
Need help? Vitality Unlimited is here.
"The way you think determines the way you feel, and the way you feel determines the way you act." – Rick Warren
Vitality Integrated Programs (VIP) is a practice without walls.
To be without walls… is to be limitless. It's the feeling of being able to do anything and go anywhere. In a word, it's freedom.
"We live in a county with more jackrabbits than people. Nevada's at the bottom of the mental health world, in terms of delivery and treatment. I think that what we've offered is a way out for so many people in our area. In just a short time, since July 1, 2017, we have treated more than 5,000 people and delivered more than 20,000 units of service. Could we have done that before becoming a CCBHC? No, we could not. I think the area and the people we have supported are better for it."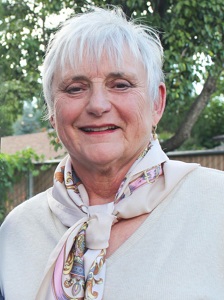 -Ester M. Quilici
Chief Executive Officer
Chief Operations Officer
Welcome to Community Certified Behavioral Health Clinics (CCBHC)
Vitality Integrated Programs opened one of the nation's first CCBHCs in 2017 and with acclaimed success opened two more Clinics in 2019, and a fourth in 2021.
WHAT IS A CERTIFIED COMMUNITY BEHAVIORAL HEALTH CLINIC (CCBHC)?
"The way you think determines the way you feel, and the way you feel determines the way you act."
Rick Warren
"Never doubt that a small group of thoughtful, committed, citizens can change the world. Indeed, it is the only thing that ever has."
Margaret Mead
When You Choose Vitality Integrated Programs, "You are a VIP!"
Providing a connection to care is easy when you utilize or refer to Vitality Integrated Programs. We offer clinical, outpatient, and inpatient services as well as connections to transitional housing and Veterans housing. We serve Elko County, Carson City, Dayton, Reno, and surrounding areas. Whatever your health care consumer needs in terms of behavioral health (Mental Health and Substance Use Disorders), Vitality Integrated Programs can help. – "At Vitality Integrated Programs, you are a VIP!"
Payment for Services
Vitality Unlimited provides behavioral health and substance abuse treatment services throughout Nevada. We accept Medicare, Tricare, Nevada Medicaid, and are contracted with a variety of insurance carriers. We offer a sliding fee scale and accept all clients regardless of their ability to pay. Single case agreements negotiated.
Single-case agreements
Single Case Agreements may be negotiated with individuals & insurance carriers not contracted with Vitality Unlimited.
*All insurance is subject to verification and the Client/Consumer is responsible for payment of the co-pay, deductible and out-of-pocket expense payment.
This place definitely deserves 5 stars. The counselors were understanding, empathetic, professional & knowledgeable. The techs were great. If you behaved and treated them with respect they would treat you with respect. I learned so much at this program, things I didn't even know about myself. They gave me the tools to continue sobriety in the real world. Not to mention, the food was delicious! Big portions and mostly homemade. I appreciate all the staff. It was a great and helpful experience. I'm really glad I went.
This is truly the best program. The staff and curriculum were great and everyone was devoted to my successful completion of the program. It was a very supportive atmosphere and the counselors went out of their way to assist me with everything I needed. The food and accommodations were excellent. If I ever have to have treatment again, I would definitely return. Thank you Vitality Center! I have 7 years, 44 days sober due to your outstanding program.
I went to inpatient treatment in Carson City; what a great experience I had; it changed my life. The staff were warm and supportive; a great experience overall. I would recommend this place to anyone needing help for any addiction.